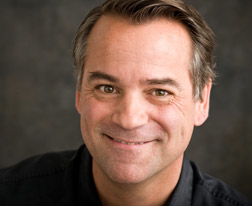 Jeffrey Lyman
Dr. Jeffrey Lyman has established himself as one of the premier performers, teachers, and historians of the bassoon in the U.S. He has been Associate Professor of Bassoon at the University of Michigan since 2006, and, prior to that, held positions at Arizona State University and Bowling Green State University. His principal teachers include Bernard Garfield of the Philadelphia Orchestra and Richard Beene and Hugh Cooper of the University of Michigan. He holds an undergraduate degree from Temple University and his MM and DMA from the University of Michigan. He has been a member of numerous orchestras across the country and has performed with the Philadelphia Orchestra, the Metropolitan Opera Orchestra, the Opera Company of Philadelphia, the Savannah Symphony, the ProMusica Chamber Orchestra of Columbus, the Grand Rapids Symphony, and the Michigan Opera Theatre, among others.
He has appeared often on the international festival circuit, most notably at the Moscow Autumn Festival, the Festival dei Due Mondi (Spoleto, Italy), Académie Européene d'Été de Musique (Tournon, France), Colorado Music Festival, Vermont Mozart Festival, Bellingham Music Festival, Saint Bart's Music Festival (French West Indies) and the Chamber Music Conference and Composers' Forum of the East at Bennington College. He performs annually at the conferences of the International Double Reed Society and is a popular clinician at bassoon master classes around the world. He has given master classes and guest recitals at McGill University, USC, the Curtis Institute, the Eastman School, the Tchaikovsky Conservatory (Moscow), the Florida State University, Rice University, and many others.
Lyman is also known as an author and advocate of new music, and has many publications and commissions to his credit, including works by Yuri Kasparov, John Steinmetz, John Allemeier, David Gompper, Bill Douglas, and Kathryn Hoover. As an author, Lyman is a frequent contributor to the publications of the International Double Reed Society,and his article subjects range from textual issues in the music of Stravinsky and Canteloube through 19th century bassoon treatises and their impact on bassoon design to the biography of bassoonist and winemaker Gérard Faisandier. His article After Shostakovich, What Next?, an annotated bibliography of recent music by Moscow composers, helped to spread that repertory around the world. His most recent major project is a mixed-media web-based survey of the history of the bassoon in Mexico titled El Bajón en México, available on-line.
With oboist Martin Schuring, he was co-host of the 1998 conference of the International Double Reed Society. Lyman appears on Summit, Le Chant du Monde, New World, Brasswell, Koch International and BlockM recordings.
For more information on Jeffrey Lyman and the Michigan Bassoon Studio, click here.
Privacy Policy
Photography Credits
Contact Webmaster: music.webmaster@umich.edu
Copyright © 2007 The Regents of the University of Michigan